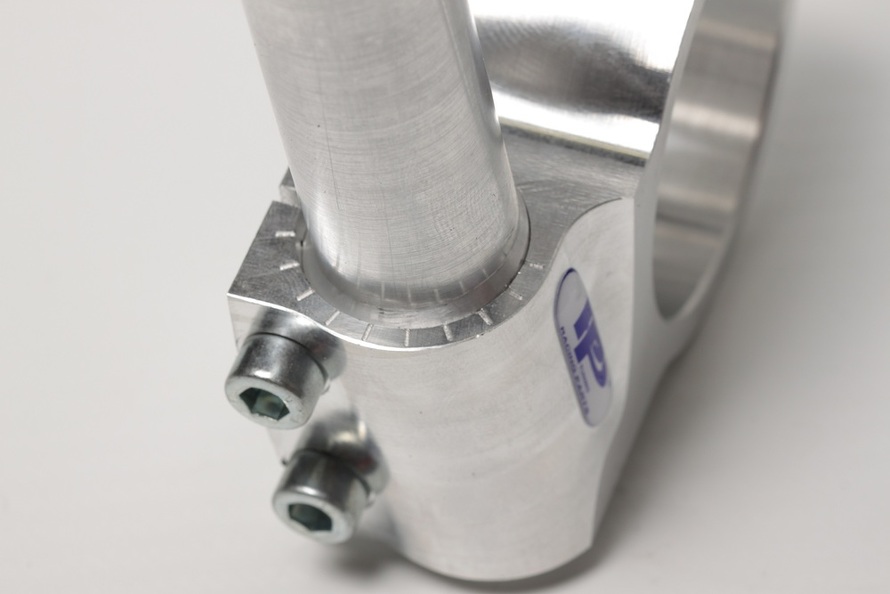 It is usual that the clip-on does not fit to each motorcycle due to weight or height. Inclination of tube is small or big, sometimes you can feel pain in the back or pain in the hand. If your height is 200cm, you have to have different inclination then person with 170cm. We have solution!
Clip-on with adjustable grip inclination
New type of clip-on with adjustable grip inclination has really easy construction. At the end of the tube there is excenter, when you turn it, the grip of inclination changes in range of 6° - 12°.