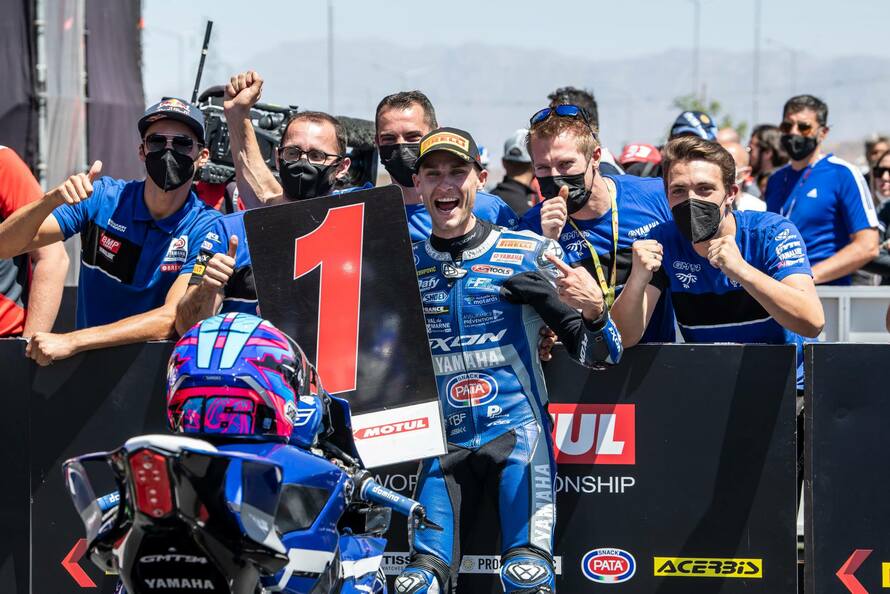 Saturday:
In this morning's Superpole at the San Juan circuit (Argentina), Jules Cluzel took pole position three tenths ahead of his rivals. Jules did not stop during the session, and set a series of fast laps on the same set of tires. A performance that no other rider has achieved during the year.
Valentin Debise finished the session in 6th place, just one tenth of a second place. The GMT94 team had reason to be confident for race 1.
Right from the start, Jules Cluzel took the lead and increased his gap on his opponents. Without ever being worried, the rider from Montluçon won the race with almost five seconds of advance on the second.
Valentin Debise hadn't a good start start. Fighting for the top 5, the rider from Albi finished 6th, just behind the two leaders of the World Supersport
Sunday:
After leading free practice, taking pole position, setting a new absolute lap record, winning race 1, leading the warm-up session, Jules Cluzel signs the first double win GMT94 history in a World Championship! A master class weekend for the French team on the San Juan circuit, which remains unbeaten since 2019 in Argentina!
Valentin Debise, started from the 6th place on the starting grid. Unfortunately, he was pushed away in the first turn after two competitors crashed. Valentin started from 16th place and then put in a series of fast laps to get back up to 6th place. Well done Valentin!
PP Tuning is a proud sponsor of the GMT94 team.